Doctors Speaker
Dr. Lee Hazen from Cox Technic


About the Speaker
Hand-selected out of chiropractic school to be a resident with Cox® Technic's innovator, James M. Cox, DC, DACBR, Dr. Hazen is one of only a few residents Dr. Cox trained personally. As a resident, Dr. Hazen learned Cox® Technic, its proper application as well as the office protocols appropriate for running a chiropractic clinic devoted to the care of spine pain patients treated with Cox® Technic. Upon completion of his two-year residency, Dr. Hazen was invited to stay as associate and then partner until his return to his home state of California in 1998. Cox® Technic with its related protocols is the way Dr. Hazen started practice and continues to practice today. During his time with Dr. Cox, Dr. Hazen taught as an assistant instructor and then lead instructor for hands-on workshops held in southern California when he returned there. He will now be lead instructor of the Cox® Technic Part I and II Lumbar, III Cervical, and IV Thoracic Certification Courses. Dr. Hazen is the chiropractic partner with the Temecula Center for Integrative Medicine. He is excited about the opportunity to share his experience with his colleagues at the up-coming Fall Convention, October 14-15, 2023. 12 hours of Continuing Education will be offered. (3 hours will be risk management)


Topic
The Evidence-Based System of Cox Technic: Translating Research, Clinical Expertise, and Patient Preference for Beneficial Patient Outcomes

The call for evidence-based medicine grows louder, and Cox Technic answers with research-documented biomechanical and clinical data. Actual clinical uses of Cox Technic procedures for cervical, thoracic, and lumbar spine conditions from the
examination, diagnosis, patient education and treatment will be shared on video and in live demonstration sessions throughout the weekend. Whether you are treating the toughest disc herniation or stenosis care or the simplest strain, you will leave the weekend with evidence of the efficacy of chiropractic spinal manipulation via CTFDD and inspiration to implement the protocols in your practice.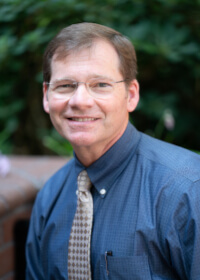 Meeting Schedule
DCs - 12 CE hours (3 hrs. risk management)
CAs - 6 CE hours

Saturday:
Sign-in 7:30 - 8:00 a.m.
DC Class is 8:00 a.m. - 5:30 p.m.
CA Class is 8:00 a.m. - 3:30 p.m.
Lunch (on your own) 12:00 - 1:30 p.m.

Sunday:
DC Class is 8:00 a.m. - noon

MCA has reserved rooms at:
Holiday Inn & Suites
112 Ridge Way | Flowood, MS
601-992-7773